boulderingmadman.tripod.com
____________________________________________________________________________
____________________________________________________________________________
| | | |
| --- | --- | --- |
| | | |
| | • | Where do I camp? Camping is readily available. Most of the area is BLM(beareau of land management) land, meaning you can camp anywhere. Fire permits are required, and certain time limitations do apply. Be smart, and courteous. Always camp away from the boulders, pack out MORE than you pack in, and, for everyone's sake...DON"T SHIT NEAR THE BOULDERS!! Walk away from the area, dig a hole at least 6 inches (preferably 1foot) deep and bury your feces. Pack out your toilet paper in a plastic baggy, or burn it, but DON'T leave it behind for someone else to pick up. |
| | | |
| | | |
| --- | --- | --- |
| | | |
| | • | Are dog's welcome in the bouldering areas? At the moment, yes. There are currently no restrictions on the presence of dogs at the bouldering areas. However, common sense is required, and usually overlooked. Keep your dogs under control...this may mean a leash. Be aware that other climbers and other dogs may cause problems. DO NOT allow your animals to run freely. DO NOT allow your animals to destroy sensitive vegetation. AND MOST IMPORTANTLY---do not allow your animals to disturb nesting sites. Raptor "whitewash" usually means nesting raptors. Not only should you not climb within 100 ft of these rocks...you CERTAINLY should not let your dog play anywhere NEAR these rocks. |
| | | |
| | | |
| --- | --- | --- |
| | | |
| | • | When's the best time to visit? Traditionally, Bishop is a wintertime destination. Temps in the winter run the gamut from 20 degrees Fahrenheit to 60 d/f. Be prepared for high winds and cool temps. Wear plenty of layers that are easy to remove, and stay warm. Keeping handwarmers in a chalk bag can help to keep the blood flowing through your tips. A beanie and gloves can help make spotting in cold temps more bearable. Climbing in the summer is, in a word, warm. Temps can run as high as 110d/f in the tablelands. The Buttermilk areas tend to be a bit cooler, as they are more exposed. If you're coming in the summer, try to hit the higher elevation areas north along 395. Sherwin Summit, Bachar's, Deadman's and Rock Creek make for outstanding summer bouldering areas. |
| | | |
| | | |
| --- | --- | --- |
| | | |
| | • | How far of a drive is it? Obviously, this is a very subjective question. Coming from LA takes about 5hrs, summer or winter. In the summer, San Franciscans find a 4-5hr drive across highway 120(Tioga Pass) a welcome experience. Road closures in the winter turn this into an 8-9hr nightmare. The nearest airport is Mammoth-Yosemite, which at the moment is still a private airport. Unless you have your own plane and a pilot's license...your options are limited to LAX (about 5hrs) or Reno (about 4hrs) Car rentals are available at both major airports...but are hard to find closer to Bishop. |
| | | |
| | | |
| --- | --- | --- |
| | | |
| | • | What's the rock like? One of the biggest draws to the Bishop area is the quantity of rock. All the rock in the area is relatively solid, as long as you're in an established area. High friction granite in the Buttermilk areas (including the Druid Stones), steep and sharp pocketed tuff in the Volcanic Tablelands, Yosemite-like granite in Rock Creek, more pocketed tuff in the Sherwin Summit areas, and sharp, pumpy "micro-pocket" tuff at Deadman's and Bachar's. |
| | | |
| | | |
| --- | --- | --- |
| | | |
| | • | Where to Eat? My personal favorite--The Western Kitchen in Bishop. Nothing beats high protein Thai food after a day of cranking. Not into Thai? There's the full gamut of fast food places, Sizzler's, pizza shops, and others. Looking for a coffee and muffin? Perhaps a soup and sandwich combo? Try the KaveHouse on Main St. More of a pastry fan? Checkout Schat's Bakery, also on Main St. BBQ Billy's, yup, on Main St., serves up a good dish of beef and pork barbecue dinners. |
| | | |
| | | |
| --- | --- | --- |
| | | |
| | • | I hate camping!! Bishop is a resort town. That means you don't have to camp. There are plenty of hotels and motels in the area. Checkout The Holiday Inn Express on Main St. for a nice atmosphere, with a hot tub and pool. David, (the owner) is a good guy that takes pride in his hotel. Looking for something cheaper? Checkout The Thunderbird Motel. Mac and his crew will work double-time to make your stay comfortable. Looking for something more? Come up to Mammoth. The Holiday Inn Hotel & Suites is the area's first full-service hotel. Boasting a pool, Jacuzzi, workout room, Beer and Wine bar (featuring a GIANT screen TV), and Pizza Hut express on the premises, this hotel is luxury in the heart of the high desert. |
| | | |
You still haven't answered my questions... Well, then
e-mail me
. I live in the area, and if I don't have the answer on hand, I can probably get it. Planning a trip and just have no idea what to expect? That's OK.
E-mail me
, and I'll help you figure it out. For more accurate directions to any of the areas found in this site, you can, again,
e-mail me
I love living in this area, and I enjoy helping others find their excitement for The Eastside....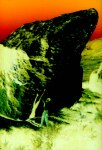 boulderingmadman
Property of Chris Morrison 2002.
All images and art work are
boulderingmadman.tripod.com